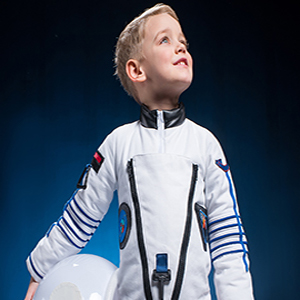 Focus on helping children become self-directed individuals who make a difference in their families, their communities, and the world.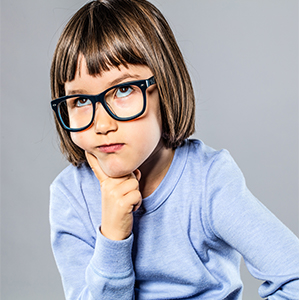 We believe that each child is born to be a learner and that the full potential of each child can be achieved through the Montessori Environment.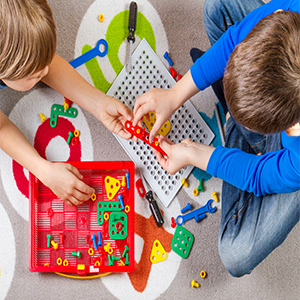 The work in our classrooms is all hands-on, concrete materials. The work is kept on the shelves so the children can access it easily and return it when completed.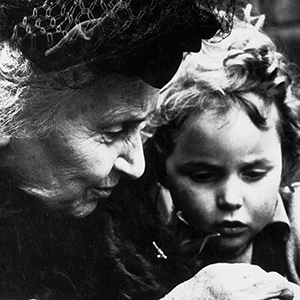 It is true we cannot make a genius…We can only give each individual the chance to fulfill his potential in becoming an independent, secure and balanced human being.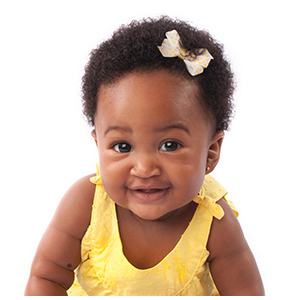 The Toddler Montessori curriculum helps develop gross motor skills, verbal skills, social awareness, care of self and care of the environment.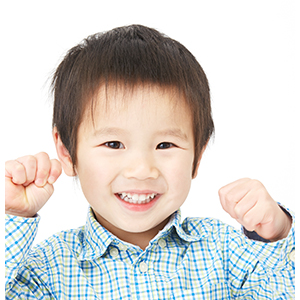 In the Primary Montessori Program, learning takes place through the senses using concrete manipulatives, a precursor to the abstract understanding of new concepts.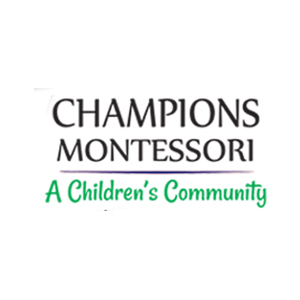 We love Champions Montessori! My 5 year old is doing addition and beginning to read and write. My 3 year old is so proud to bring home his paintings and other cool artwork. Being able to go to work knowing my kids are in a safe place where they are well cared for and thriving is important. There is low staff turnover and the owners are down-to-earth and provide timely transparent communication to parents. We're so happy to be part of this school!
The love and care the entire staff and teachers at CMS is beyond amazing! I could not recommend a better place for early education and childcare!!!!
Veronica Serna
2022-11-02
Absolutely love this school. My son went there from 2 yrs old until he went to Kinder. When he started Kinder I was told my his teacher he was way advanced in a lot of areas then the other students. We loved it so much that my daughter currently attends Champions since she was 18 months old. She will be 5 in November and going to Kinder next year. We have had nothing but great experiences and love their method of teaching. This is not a daycare but an actual school and we appreciate that.
They have no cameras for a reason. Waste of money! They are cheap for a reason. They use 8 megapixel camera from early 2000s to take picture.
Absolutely worst Montessori we have encounter, they do not provide lunch but , they do not warm up the lunch you sent with your kids. They do not let you see your kids during the day if you show up un announced. If you start questioning them , they demand you to take your kids but still continue to make payments for another 30 days. Absolutely scam lady Ryan.
Thomas Sports TV
2019-02-10
We made a great decision choosing Champions Montessori School for our boys education last March. We could not be more happy for the care and education our sons are receiving. After going on tours to other preschools, we knew this was the place to be. CMS has a clean, safe environment and wonderful staff. As an educator, it's a beautiful thing to see your children blossom with academic knowledge and as an independent whole child. I was nervous at first of my boys being away from home for the first time. There were tears from my 3 year old while adjusting the first couple of weeks. (My 1 and a half year old didn't mind the change at all.) The staff did a great job keeping us updated on how they were adjusting through the many check in calls during their first week. Now they are both social butterflies with many friends! My 4 year old really loves his teachers and wants to come back for his Kindergarten year. CMS has a lot of extra curricular programs that visit the school. Soccer, basketball, fun bus, firefighters, Santa, petting zoo, etc. CMS also offers teacher and sibling discounts which is awesome. Our main focus for our boys was to get an academic boost before elementary school and Champions Montessori has done that and so much more. CMS was a great educational investment for our family and I highly recommend this Montessori School to everyone.
Jillian Rodriguez
2018-07-25
I cannot say enough about this school. It's the best decision I've ever made for my child. The school has a wonderful learning program. My son is 3 and almost READING!!!!! They have a wonderful structured progam. Kind and loving staff. The staff have all been there for years, so you won't see a new teacher everyday when you walk in. I can not recommend this school enough. My children have been to other schools in the past, but this is by far the BEST one! Jillian Rodriguez
Our daughter absolutely loves her school! She knows and loves all of the staff. Definitely would recommend this school for your child. We toured several schools around the area and this was one was particularly affordable compared to others. The staff is nice and always informative. We also love the monthly curriculum as well as the activities they have to offer.
The staff and teachers are wonderful! We have been extremely happy with our daughter's education and she loves going to school!
Champions Montessori has been the best decision for our daughter! She has grown so much! The teachers and directors are amazing! They really care for your children, they take the time to mentor them and get them ready for school. They have lots of fun activities, and lots of fun ways of learning. My daughter has learned SO much over the last two years and she's now ready for Kindergarten! CMS is one big happy family! 🙂