In 1896, Dr. Maria Montessori became the first woman to receive a medical degree in Italy. She worked in the fields of psychiatry, education, and anthropology. She was an acute observer of children. Beginning with the "Casa de Bambini" in 1907, her understanding of the classroom, the materials, and training of teachers has greatly impacted the world. Montessori is usually linked to children between the ages of 3 and 6 years old but, in fact, the method covers the entire development from birth through young adulthood. Many concepts in our education system are directly taken from her "method."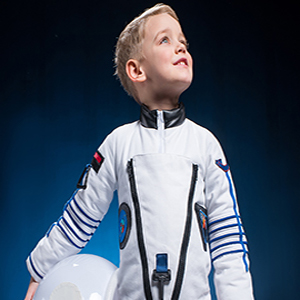 Focus on helping children become self-directed individuals who make a difference in their families, their communities, and the world.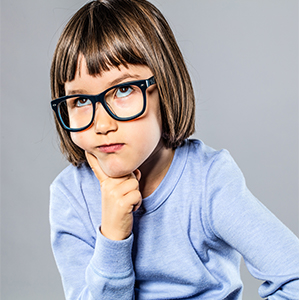 We believe that each child is born to be a learner and that the full potential of each child can be achieved through the Montessori Environment.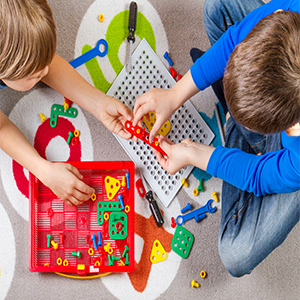 The work in our classrooms is all hands-on, concrete materials. The work is kept on the shelves so the children can access it easily and return it when completed.
What our parents are saying about us!!
"My husband and I almost gave up our hope in finding a place for our daughter where she would enjoy herself, feel safe, and possibly gain an early education before kindergarten. A place that makes it fun and memorable, and that leaves a positive lasting impression on a child.

We tried many different places before finally making our way to Champions Montessori. When Natalia visited Champions Montessori on her birthday, she was welcomed by all the children in her classroom with hugs and introductions by each child on their own. What a welcoming! To our surprise, Natalia not only wanted to stay, but also wanted come back the next day, which was a far cry from everywhere else she stayed previously. This was a refreshing experience for our family.

After 5 months following the Montessori curriculum, Natalia was able to identify all the continents! that should not be there.

And she has gone on to surprise us with something new that she's learned each and every day. Next year, by the time she is ready to go to kindergarten, Natalia will be well above educational standards required for kindergarten in our opinion. We could not be happier with all the teachers and everyone who makes this possible. Thank you for all the care and education and for making Natalia feel safe and welcome."

— The Rayburns
"Our experience with Champions Montessori has been nothing less than exceptional! Last month, we were faced with the challenge of finding another childcare provider (quickly) for our little girl and the task was daunting and emotional. The second we walked in the door to Champions Montessori, they relieved all of our fears. We were met with open arms and hearts and made to feel like we deserved nothing but the best.

As the weeks have progressed, we have witnessed the staff and teachers truly caring for our daughter and her development. The teachers are well qualified and have an open door policy. As parents, we want the very best for our child and want to feel rest assured that they are being loved and cared for during the day. My husband and I are finally able to relax and are very thankful to Champions Montessori for their welcoming attitude and compassionate hearts.

We are beyond excited to make this school our "home away from home" and looking forward to seeing our daughter grow and excel here. Very impressive, Champions Montessori!

Thank you!"

— Julie & Scott
""We just wanted to say how much Jackson loves Champions Montessori. We were worried he would be hesitant transitioning to a new school, but ever since his first day all the staff and teachers have made him feel right at home. Whether it be Mrs. Jane right when you walk in, to any number of amazing teachers you have on staff. We also really admire the Montessori curriculum that challenges him on a daily basis. Mrs. Kimberly is truly on of a kind with her patience and creative tactics in handling all of the crazy situations that come up in a class of 2 and 3 year olds. So on behalf of our family, we just wanted to say thanks for all that Champions Montessori does to make sure Jackson not only learns at his fullest potential at school, but that he feels at home as well.""

- Jackson's Mom
""Within the first week of our oldest daughter attending Champions Montessori, we knew that she was in the perfect place. It was obvious from the beginning that the staff at CMS does their best to allow each child to excel and shine in their own special way. We have been so appreciative of the positive learning atmosphere, and we know that an important foundation for learning and social interaction is being cultivated. When our youngest daughter was an infant, we started to count down the days until she could attend CMS with her big sister. Our family is very grateful for the love, care and attention CMS has given to our children.""

NA
""I chose CMS for my children because the school provided certain learning and social environments that I was not able to provide my children at home. I love the multicultural atmosphere of CMS and their students and teachers. My children are receiving what I consider the best in their classmates, teachers and their education. My son comes home every day with a new piece of knowledge, whether it is a new word, or a new letter or a new song he has learned. He always greets me at the door of his class with a "Hi Mommy! I had a great day!" What more could you ask for from a school than for your child to be happy, healthy and learning? In addition to his education, my son also has many opportunities to explore activities that I could not otherwise provide for him: Splash Days in the summer, soccer on Mondays, the Fun Bus on Thursdays, and the Martial Arts program in the afternoons. The Montessori curriculum and teaching methods are perfect for my son: they allow him to choose his lessons and strengthen his abilities while also encouraging him to be social and respectful. CMS is also a family run business which means the second you walk into the front door, you feel like a part of a larger family.""

NA
""My son started at 6 months old at a different Montessori school in the area. I was generally satisfied with his development at first, but when we started to visit other schools to research our options... We happily found Champions Montessori. We did not realize how drastically different each academy is. Since enrolling our son into CMS, we have been more than impressed with his mental, emotional, and social advancements. When my son interacts with other non-Montessori kids his age, you can tell a difference in his personality, speech, and reasoning. The facility is always well kept and clean. I trust all the teachers in their ability to mold my son to his full potential.""

NA
We Will Get Right Back With You!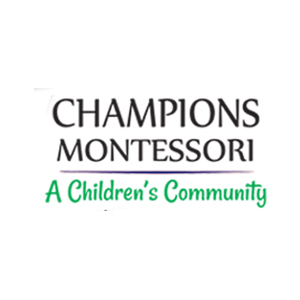 [google-reviews-pro place_name='Champions Montessori School' place_id=ChIJeUoBNXDNQIYR9WMXzN5jRq4 view_mode=list lazy_load_img=true]